[ad_1]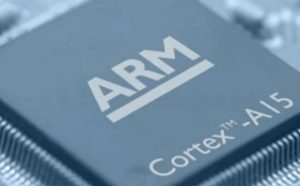 The tax trick is to transfer a subsidiary's core business to the parent, sell off the company for a cheap price to a subsidiary and then set the difference between the purchase and sale prices as a loss against taxes.
 In March 2018, a three-quarters stake in Arm's core business – Arm Ltd – was transferred to the Softbank parent company. This depressed Arm Holdings' value.
SoftBank then sold nearly 80% of its shareholdings in Arm Holdings to Softbank group subsidiaries including the SoftBank Vision Fund.
A big fall in Arm Holdings'  book value from the $32 billion paid for the company in 2016 allowed Softbank to declare a loss which cancelled out all the  profits made elsewhere in the group and reduced Softbank's 2018 tax bill to nothing.
Throughout this stratagem, Arm remained part of the Softbank group.
Japan's Finance Ministry is now trying to figure out how to stop the stratagem recurring.
Softbank is currently planning to put another $5 billion into WeWork and it is understood that it doesn't want to offend the Saudis by using Vision Fund money to do it.


[ad_2]

Source link