Good morning, and welcome to our rolling coverage of the world economy, the financial markets, the eurozone and business.
There's an air of disappointment in the markets today, as Brexit hits another pothole and fresh signs of economic slowdown appear.
The pound has slid away from the heady heights of $1.30 seen earlier this week, and is now bobbing around $1.286 after MPs rejected Boris Johnson's plan to fast-track his Brexit deal into law.
The legislation has now been 'paused' — creating new uncertainty as we face up to the prospect of a new three-month delay to Brexit, or a general election.
Hopes of a breakthrough last night had pushed European stock markets higher, with Germany's DAX near a one-year high. Stock are expected to drop back this morning, though.
Michael Hewson of CMC Markets says the government is "taking time out" by pausing the legislation, but not abandoning it.



Importantly, Boris Johnson said that the UK would leave the EU with this deal come what may, but did not stick to his Oct 31st do-or-die mantra.

This could be an important, indeed key, shift in the government's position as it may indicate a willingness to extend and then seek to get the bill through Parliament. My initial thoughts are that the government will let the EU offer the extension to get the bill through, and Boris can square the circle later with amendments etc.
Brexit's not the only worry, though. Last night, chipmaker Texas Instruments alarmed Wall Street with a rather weak Q4 revenue forecast that was up to $500m below forecasts.
This has crushed hopes of a turnaround in the semiconductor market – a handy gauge of economic growth.
Shares in TI plunged 10% in after-hours trading, dragging other chipmakers down as well.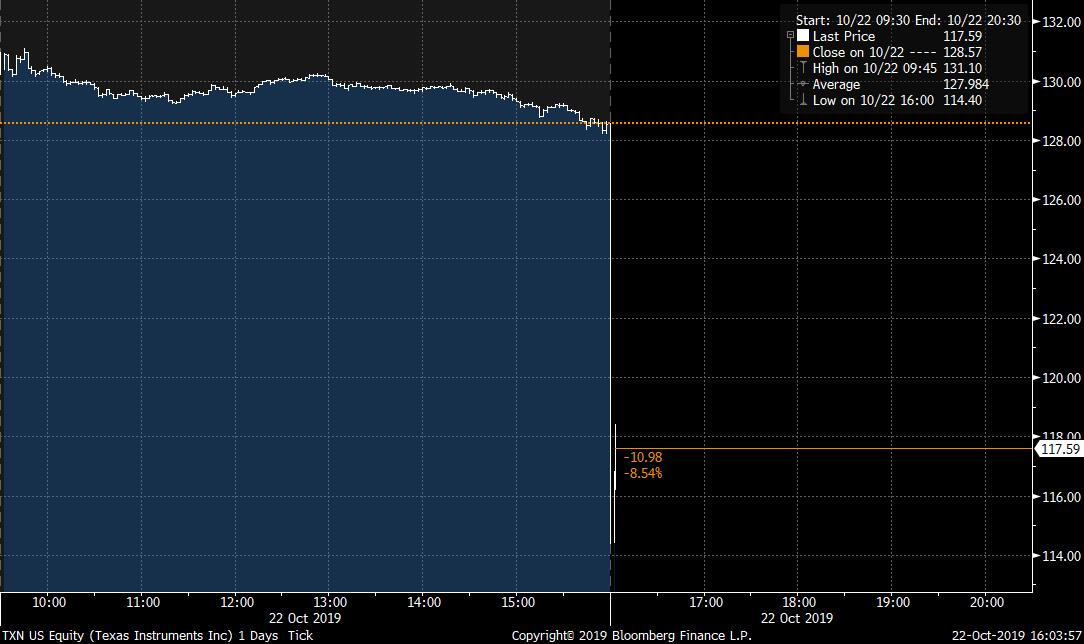 TI chief financial officer Rafael Lizardi blamed the slowdown on the ongoing US-China trade war, telling investors:



It is due to macro events, and specifically, the trade tensions, and if you think about when there's tensions in trade and obstacles to trade, what do businesses do?

They become more cautious and they pull back, and we are at the very end of a long supply chain.
TI must be hoping furiously that the 'Phase One' trade deal announced by Donald Trump two weeks ago actually leads to a full agreement.
Another bellwether stock, McDonalds, also disappointed the markets yesterday with slower-than-expected sales growth.
Also coming up today
The parliamentary inquiry into the collapse of Thomas Cook will hear from its former CEOs Manny Fontenla-Novoa and Harriet Green, plus regulators.
Yesterday, MPs heard that the company's auditors had also been paid to provide other lucrative services — surely a potential conflict of interest?
The agenda
10am BST: BEIS committee hearing into Thomas Cook collapse
3pm BST: Eurozone consumer confidence survey: expected to fall to -6.7 from -6.5
3.30pm BST: US weekly oil inventory figures