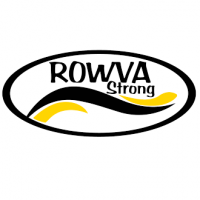 The ROWVA school district audit has revealed some good news, for the second year in a row the district received the "Recognition" category for budgeting, the highest of the four designations from the state.
District 208 Superintendent Joe Sornberger tells WGIL that on the heels of the good news, the board discussed the tax levy for the coming fiscal year.
"The goal is always to keep the levy as flat as possible. Try not to have any increases if we can help it but also go out and try and capture as much EAV growth as we can get for our district. And ultimately, in the last couple of years with the finance committee with John Kuelper and Rob Kalb have done a pretty good job of that. So, we've been able to keep our tax rate about the same and actually, it went down this year for most of our citizens."
The preliminary tax levy will be presented in November and voted on in December.
Sornberger is hoping to see a three-point-seven percent increase in the Equalized Assessed Value of the district, which would be in line with growth from the year before.
The ROWVA school district is developing a five-year buildings and grounds plan to update and improve the facilities for students.
Sornberger says that during the October board meeting, he and board members discussed what the five-year plan would be and what work needed to be done in the district.
"Obviously, our high school is an older building than our new elementary building so I think they're looking at some of our plumbing issues. Bathrooms are original to the building and things like that. We've handled accessibility to the building by putting in a new front entryway, new sidewalk, things like that, [including] push buttons to get people in. But now, we're focusing more on the bathrooms and things like that that aren't as accessible as they need to be."
Sornberger said that the district did not have a plan regarding buildings but wanted a plan of attack for addressing the needs of the buildings and grounds.
The hope is to have a plan in place for the November or December board meeting.